Contact Us

Add:No.469 Huangchang Rd., Huangyan, Taizhou City, Zhejiang Province
Tel:86 576 84117955 84225497
Fax:86 576 84115048
P.C:318020
Http://www.dsmjc.com
Http://diansu.en.alibaba.com
Email:diansumould@163.com
Zhejiang Huangyan Diansu Mould Factory,founded in 1974,has more than 30 years' experience in manufacture moulds from household appliances to automotive products. Our company is located in West City Developing District of Huangyan,Zhejiang,which is famous for its title "Village of Mould". It occupies 9600 square meters which in cludes 6500 square meters buildings.There are 320 staff members in our factory,including 30 mould engineering technical experts.We attach great importance to the development of mould designing、making and production etc.
We will reach clients' requirement from the aspects of quality,delivery time,service and so on.We always service domestic market for big Automotive Industry such as ...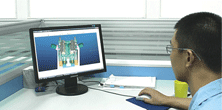 We strictly implements ISO9001:2000 svstem of quality certification.We design and manufacture moulds with CAD/CAM/CAE,UG、Cimatron、Autocad、Pro/e,and also other advanced technologies.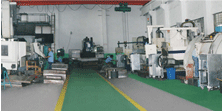 Diansu keeps contact closely with clients from project team established to production analysis. The Project Manager allotted work to everybody at the first time after project analysis approval by ...